Our organization's overall rating improves to 99%.
The American Cancer Society is proud to announce its strong financial health and ongoing accountability and transparency has earned a four-star rating from Charity Navigator – the highest ranking the organization gives. This rating designates ACS as an official "Give with Confidence" charity, indicating our organization is using its donations effectively based on Charity Navigator's criteria.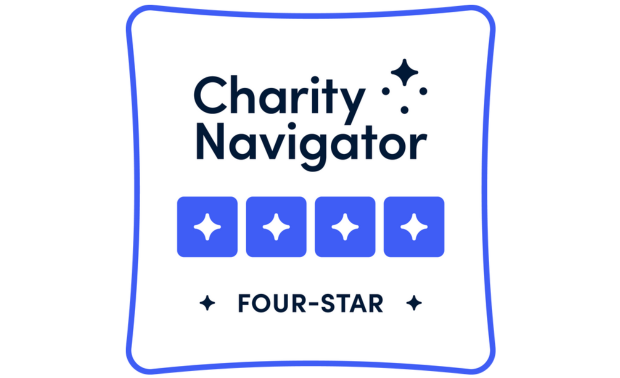 Charity Navigator analyzes nonprofit performance based on four key indicators, referred to as "beacons." Currently, nonprofits can earn scores for beacons focused on impact and results, accountability and finance, culture and community, and leadership adaptability.
The addition of culture and community strongly aligns with our organizational and mission priorities and helped to increase the overall ranking. This includes our commitment and actions to address health equity, community impact, and diversity in the workplace.
Newest ACS rankings at a glance
Accountability and finance: 99/100
This beacon evaluates a nonprofit organization's governance practices and financial health, including measures of accountability, transparency, efficiency, and sustainability.
Leadership and adaptability: 100/100
This beacon evaluates the organization's leadership capacity, strategic planning, and ability to readily innovate or respond to the needs of staff and constituents served to better achieve the organization's mission.
Culture and community: 96/100 (New this year)
This beacon evaluates the organization's overall culture and commitment to fostering meaningful relationships within their organization and the communities they serve and includes the following assessments:
Constituent feedback
Equity strategies
Note: The impact and results beacon evaluates nonprofit impact at the individual program level. Unfortunately, Charity Navigator does not have an algorithm to evaluate many health-related nonprofit services (except for direct financial assistance), therefore ACS does not currently have a score in this category.
The ACS rating and other information about charitable giving are available free of charge on charitynavigator.org. We are also proud to hold the Better Business Bureau's Wise Giving Alliance National Charity Seal and the Platinum Seal of Transparency from GuideStar, both widely recognized and meaningful mechanisms to demonstrate our continuing commitment to accountability, transparency and ethical practices.