​Raise $50 by end of August for a pair of pink sunglasses.
The Making Strides Against Breast Cancer season kicks off every August and to encourage registration and fundraising, we will launch the Sunny Days Ahead Challenge — an incentive-driven sign-up campaign during the month of August.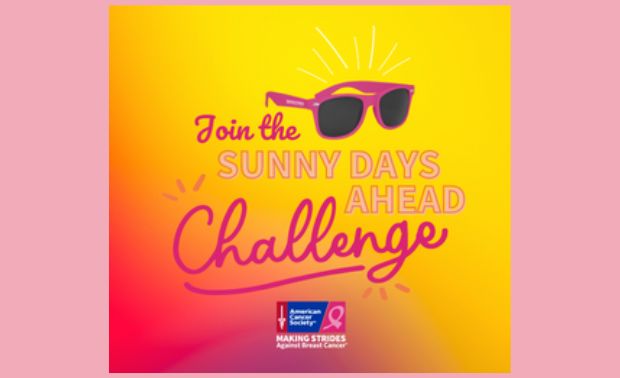 Anyone who is registered and has raised $50 online, or through the mobile app, by the end of August will receive a free pair of pink shades to rock all season long! The promotion will run through the end of month via social media, email, event websites and SMS. ACS team members and volunteers are encouraged to help spread the word and join forces with the nation's nonprofit leader working tirelessly to end breast cancer as we know it.
This year, the Making Strides Against Breast Cancer movement celebrates its 30th anniversary and will take place in more than 150 communities nationwide. Search and sign up for your local event today by visiting MakingStridesWalk.org.