​ACS researcher and survivor will highlight our impact on breast cancer breakthroughs.
Save the date and invite a friend! On Monday, Oct. 3, all ACS employees and supporters are invited to join Discovering the Future, a virtual conversation with an ACS funded researcher and a breast cancer survivor who has benefited from the impact of our research. This live event will highlight how donor dollars are making an impact and saving lives today, while changing the future of breast cancer breakthroughs.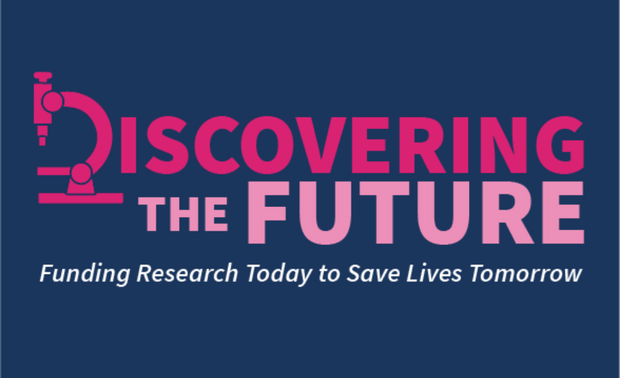 Participants will hear from ACS funded researcher Traci Lyons, PhD, an associate professor of medical oncology at the University of Colorado Denver and learn more about how investments in our mission fuel her work in studying young women diagnosed with breast cancer after recently having children. Dr. Lyons will also be joined by breast cancer survivor Lori Swann and her son, Gary. In 2008, Lori was a 39-year-old mother of a toddler when she was diagnosed with breast cancer. Lori and her now teenage son are committed to continuing the fight against breast cancer on behalf of all women who face a diagnosis.
Mark your calendar and feel free to join this engaging conversation:
Monday, Oct. 3, 2022
1 p.m. ET
No preregistration required, click to join: acsdiscoverthefuture.windrosemedia.com